A digital concierge for your website
Testimonials
We haven't launched our service just yet, and we're still perfecting our content channels (and website) whilst we're in the beta phase. Therefore, we don't have any testimonials just yet! Come back soon because we think we'll get some cracking ones!

Chris Haycock, visitr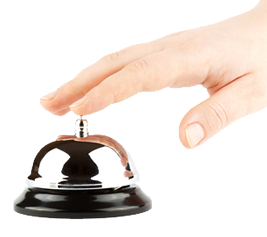 Stand out from the crowd
Visitr is an innovative and ground-breaking service that allows hotels to embed the digital equivalent of a local Tourist Information Centre directly into their websites, in what we call 'The 24-hour virtual concierge'.
Visitr gives hotel websites - whether small boutique guesthouses, country hotels, or national hotel chains - a huge range of constantly-updated local tourist and travel information, which is integrated seamlessly into their websites with just a few lines of code added to their sites.
The hyperlocal tourist information is added to hotel websites within minutes, transforming them into powerhouses of hyperlocal information for guests to refer to when planning their stay, and includes events, attractions, travel information, cinemas, places of interest, weather, emergency information and much more. Both guests and hoteliers benefit from the product:
Guests have access to a huge amount of useful, engaging local tourist information that helps them to plan and enjoy their stay at the hotel.
Hoteliers will enjoy increased guest satisfaction ratings, and decreased marketing and staff costs.
Our own research has shown that almost 9 in 10 guests are more likely to book a hotel that displays local tourist information on their websites. However, just 3 in 10 hotel websites attempt to provide this information, meaning that there is a huge market for the provision of our service. Some hotel marketing staff have already cottoned on, and have identified a need to provide useful tourism content on their websites, however due to the sheer time and resources it takes to maintain the information have abandoned their efforts - with some hotels still showing information that is now years out of date.
Visitr removes the need to hire internal or external staff to maintain this content, allowing hoteliers and their staff to concentrate on what they do best: manage their hotel and ensure their guests are happy, whilst satisfied in the knowledge that their tourism content strategy is working effectively for them.
A host of benefits
The Visitr service works seamlessly on all platforms, allowing guests to browse local information through the hotel's website on their smartphone, tablet or desktop PC. Whether sat at home researching their options, sitting in their hotel room wondering where to visit, or out and about, the guest will be able to refer back to the hotel website to plan and enjoy their stay. It works for them before and during their stay, making it a constant source of local information.
As a direct result of the content being available in a digital format through the hotel's website, it's also an environmentally friendly alternative to tourist brochures and rack-cards that usually litter the hotel reception and lobby, meaning less waste.
Hotels are always seeking new and fresh content to allow them to rank higher in the search engines - Visitr is SEO-friendly, and can provide a much-needed boost for those who want their websites to gain extra visibility in the search engines.
Quick and simple integration
Visitr is extremely quick and easy to implement. Hotel marketers register their details on our website at www.visitr.co.uk and embed the short snippet of code onto their website - and immediately their website is enriched with a host of hyperlocal tourist information that guests will refer to time and time again. Once the code has been added to a hotel website it automatically adjusts itself to fit in with the same colour scheme and style of the rest of the website, meaning very little setup and configuration time is involved.
It's a product that will revolutionise the way hoteliers market their websites.
Demonstration
We think there's no better way of showing you what can be achieved than by showing you a real demonstration of what is possible:
See a demonstration of what can be achieved.
Try it today
Try it out right now by adding our Visitr code into your website. Embedding the code takes just a couple of minutes, and you'll be up and running with your very own Tourist Information centre on your website right away.
try it out now free