Testimonials
We haven't launched our service just yet, and we're still perfecting our content channels (and website) whilst we're in the beta phase. Therefore, we don't have any testimonials just yet! Come back soon because we think we'll get some cracking ones!

Chris Haycock, visitr
A Few Words About Us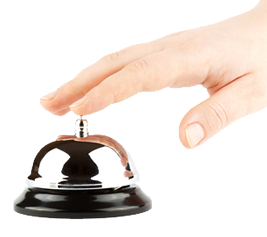 How we can help free up your time and increase check-ins
Increase your guest satisfaction by providing guest services from your website, 24 hours a day, seven days a week.
Up-to-date information, advice and tools for guests about the local area, attractions, events, shopping, travel and more.
It's an environmentally-friendly alternative to printed information, rack cards, and brochures, meaning no waste.
Researching and building relevant, timely information to complement your hotel website is a timely and costly exercise that can take your staff away from what they do best: running your hotel. Visitr is a unique service that helps to plug this gap by supplying local information and tools designed to fit in perfectly with your hotel website, such as local events, attractions, days out, traffic conditions, regional weather and other essential information.
Spend just a few minutes embedding a short piece of code onto your website and you'll have a suite of useful information designed to help potential guests decide to book your hotel.
Information from our vast databases can seamlessly be plugged into your website to really make it stand head and shoulders above your competitors.
Hotel owners no longer need to manually add and administer this information - we take care of updating it automatically, so your potential guests can enjoy up-to-the-minute information about their journey to your hotel, as well as information about local events and attractions once they're staying with you.
Our Team
During our beta testing phase we're keeping things deliberately small - our team consists of Chris Haycock, who turns his hand to all manner of tasks, including design, development, and marketing, Fay Easton, who provides extensive expertise and knowledge of the hospitality industry, and Ian Middleton, who helps us keep our finances in good shape. If you'd like to get in touch with any of us to discuss anything, then please use our contact form.