Testimonials
We haven't launched our service just yet, and we're still perfecting our content channels (and website) whilst we're in the beta phase. Therefore, we don't have any testimonials just yet! Come back soon because we think we'll get some cracking ones!

Chris Haycock, visitr
Compelling websites attract 44% more bookings
Monday, 27 May 2013
Author: Chris Haycock, Founder & CEO
---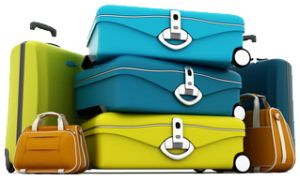 VFM Leonardo, a visual content management powerhouse held a round-table discussion to consider if hotel website content was considered too 'boring' for travellers researching their options when booking hotels.
They were asked "why is hotel website content so boring, and how can it be made more engaging for the traveller?". Whilst holding the round table session it became apparent that many decisions were being taken at the "Planning Stage", and that if hotel's website content was focused solely on the transactional and booking process, then the needs of the potential customer are not being met, and many hotels are losing customers at this crucial point.
It would appear that there is no incentive to book as there is "no excitement; no connection to the property or destination".
The Director of Strategic Hotel Content atTravelPort,Keith Harrison,cited a report that says as many as 44% of people would pay more money if they were able to experience what their stay at a hotel would be like before they go.
This demonstrates that hotel websites need to be a lot more informative, rich, and dynamic to maximise potential bookings. It was also suggested that those in charge of providing the content for their websites are more likely to be IT staff who aren't keyed in to the marketing side of the business.
Furthermore, aForrester Researchstudy has shown that two-thirds of consumers won't consider booking a hotel unless the "visuals are compelling".
So, what does this say? It means that hotel proprietors, management and marketing teams must take a good long look at how their website can engage the potential customer before they start looking elsewhere.
Adding meaningful video is probably the biggest influence on this research. However, that's not all. Enabling the customer access to tools and features that are designed to fit around their needs and interests is just as important. Offering information about local events, attractions, days out, weather, traffic and travel really can lead to more bookings through your website. Which brings us nicely onto what we have to offer. What a coincidence!
---
comments powered by

Disqus
---
Latest Blog Posts